CLUB
Grelle Forelle is an electronic music club in Vienna, Austria, located in the 9th district on the banks of the danube canal, which opened it's doors for the first time in December of 2011. The musical focus is Techno, but the club showcases a variety of genres including House, Hip-Hop live shows, and alternative concerts. The club's identity is not defined in terms of a restrictively narrow focus, but rather by an eclectic commitment to "underground" music of highest quality.  Over the last few years Grelle Forelle has positioned itself as a space to educate as well as to entertain.  It is hoped that the range of artists shown at the club hints at the strides Vienna has taken to emerge out of the shadows of its European neighbours and establish itself as a hub for the underground in its own right.  Grelle Forelle <>< was conceptualised with the aim of developing Vienna's party infrastructure firmly in mind, and marks one more step towards the continued evolution of the city as a respected contributor to international club culture.
The club has a strict policy prohibiting photography, video and audio recordings.  These measures are meant to ensure a secure space for guests to express themselves freely and openly in a private environment throughout the club.
Sound Design by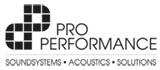 *LEGAL PROTECTION FOR YOUNG PERSONS

(this only applies to live concerts – minimum age for club nights is still 21 years)
UNDER 14 YEARS
You are allowed to attend a live concert with an attendant over 18 and only until 10pm

FROM 14 TO 16 YEARS
You are allowed to attend a live concert until 1am

FROM 16 YEARS
You are allowed to attend live concerts
RULES
ENCOURAGED
Respect, Tolerance, Discretion, Dancing
DISCOURAGED
Disrespect, Violence, Racism, Sexism, Homophobia
MANDATORY
21+ for club shows with Valid ID, Security Search, Coat Check
Concerts are excluded from this (regarding the Legal Protection of Young Persons*)
PROHIBITED
Photography, Video, Audio Recording
DOORS
Doors closed after 05.30
GUESTLIST
Guestlist is reserved for DJ's Guests and Grelle Forelle Staff
If you are on the guestlist, it doesn't mean guaranteed access to the club.
There's always the chance to be sent away at the door by the security staff.
SERVICE
Reservations, Table Service and Group Sales are not available.
LOST AND FOUND
If you have lost something at the club, please send an email to found[at]grelleforelle.com.
THE SOUNDSYSTEM
Created by Pro Performance using
Alcons Audio QR36 Systems with Pro Ribbon Technology – for finest resolution and virtually limitless dynamics.
Lambda Labs DW15 Systems with Double Wave Horn Technology – for massive bass with substantial low end.
*The Vienna youth protection regulations, mandate how long minors are allowed to stay out without parental guidance in clubs/bars, on the street, and within public places.
– Till your 14th birthday: till 22:00.
– Between 14 and 16: till 01:00
– 16 and up: no restrictions